Wonderful Sardinia – Tips for a holiday in the Caribbean of Europe.
"Sardinia is the Caribbean of Europe. Look forward to turquoise waters, hidden bays and lots of possibilities if you don't want to spend your Sardinia holiday just on the beach". At least that's the original sound of friends who travel to Sardinia year after year. "Once you've been here, you always come back" – Ok, classic repeat offender.
So I'm curious when I board the plane to Cagliari, the capital of Sardinia, on an early Thursday morning. The flight from southern Germany takes only two hours. The trip to Sardinia seems to be exactly the right thing to do in search of relaxation. Sun, beautiful beaches, many accommodations, good food and wine, depending on the weather, walking around by motorboat and exploring the capital Cagliari.
For city travel fans, Cagliari gives enough to spend a weekend in the capital of Sardinia.
I was invited by Thomas Waldschmidt, owner of holiday homes in Sardinia. He is a real Sardinia insider who has been travelling to the island several times a year since the 90s. Not only professionally. Therefore he was the very best guide to show me "his" Sardinia.
Like me, are you travelling to Sardinia for the first time and want to spend an unforgettable holiday in a great house by the sea?
Then I have here my Sardinia highlights, tips and info for you.
If you also have insider tips for Sardinia, I would be happy if you leave me a comment at the end of the article.
Do you still need reasons for a trip to Sardinia?
The journey to Sardinia is short
Whether by plane or car and ferry. Sardinia can be reached quickly and without a long journey. Direct flights from southern Germany take only two hours and are often cheap to get.
In Sardinia there are great holiday homes by the sea
Fortunately, it is forbidden in Sardinia to build hotels over several floors. Therefore, there are no concrete bunkers and few expensive hotels by the sea. The solution? A holiday home directly at the sea with or without pool, but with fantastic views and the beach often only a few meters away.
There are beautiful corners and accommodations around Alghero, Gallura, Costa Smeralda and Olbia. Also the Sinis Peninsula offers beautiful stalls. But we concentrate on the south of Sardinia. We do without a round trip.
I can recommend you to book a holiday home on sardinienhaus.com. Here customer service is written in capital letters. If the boss is on the spot, he comes also times personally to the greeting past and betrays the one or other insider tip.
Either a house directly at the sea in a dreamlike bay (here I lived):
Or at a bay with a great view in Torre delle Stelle?
The sea in Sardinia is reminiscent of the Caribbean
Sardinia's beaches are reminiscent of the Caribbean. Long sandy beaches meet hidden coves surrounded by rugged rocks. Tükisfarben the water shines from afar. Underwater you can enjoy a metre-wide view. That I only have to spend two hours in the plane for such beautiful places – I wouldn't have believed it. No wonder that Sardinia's beaches are among the most beautiful in the world.
Again and again the bays in the north and the east are mentioned, but in the southeast I found my personal paradise. The island is beautiful!
The coastal roads offer great views
If you arrive at the airport in Cagliari the first highlight is already waiting for you: The old coastal road to Villasimius.
Again and again the cliffs drop steeply into the sea and open the view to dreamlike bays and beaches. Along the road there are numerous bays where one should stop to enjoy the view.
The food in Sardinia is world class!
I love Italian food. But the Sardinian cuisine offers much more than pasta and pizza. Wafer-thin crispy flat bread (Carta di musica – music paper), suckling pig (Porcheddu) directly at the farmer's (pay attention to the agriturismo signs) or fresh fish directly at the fishing cooperative in the harbour (Ittiturismo). On the table are all the fish and mussels that were caught during the day. And that is not little in Sardinia.
Another tradition is bitter honey, which can be bought in the hinterland or at weekly markets (Villasimius).
Cheese fans will not be able to avoid visiting the cheese dairy. Directly from the production you can buy "Pecorino Sardo" – typical Sardinian sheep cheese. Here you can choose your favourite between different ripening stages and take it with you to Germany.
And ice cream fans will get their money's worth in Italy anyway. We stopped at ice cream parlours every day. At temperatures over 32 degrees an absolute must.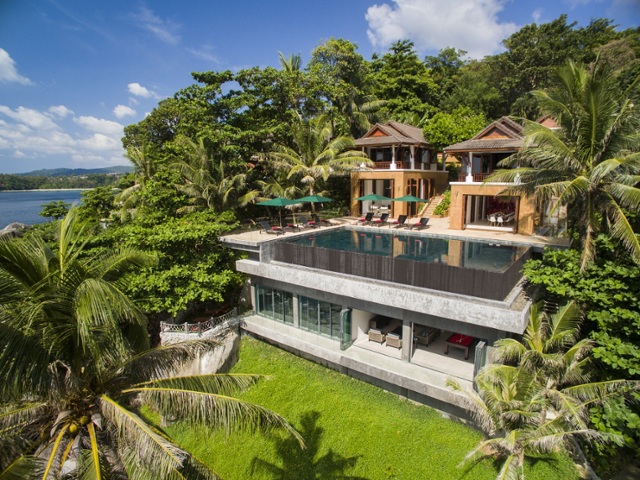 Sardinia is a destination for everyone
Whether active holidaymaker, sun worshipper, luxury holiday or holiday with the family. Sardinia has something for everyone. Camping fans can also chase their motorhome along the narrow coastal roads to get to the nearest campsite. Roadtrip fans will also get their money's worth, as the island is not too big for it very varied.
Great hikes in the hinterland
If you've had enough of the beach or if the sun doesn't shine, then head off to Sardinia's nature parks and hiking areas. The route climbs up into the mountains via narrow serpentines. Only a few tourists undertake a hiking tour and enjoy the silence and breathe in the scent of pine trees, juniper and thyme.
I was at the Sette Fratelli (Seven Brothers) and explored the mountain on my own (ok we didn't find the path). The reward was a view as far as Cagliari.
At the forestry office and information centre "Sette Fratelli" there is a large map with marked hiking trails as well as information for hiking trails. You should visit this one if you only have a small car with you, because some paths are only accessible via unpaved roads.
More Sardinia tips for an affordable holiday
Sardinia is considered an expensive travel destination, because many wanderlust plagued first think of the Costa Smeralda in the north. This is where high society is at home. But in many other (much more beautiful) places you can experience an affordable if not even cheap holiday.
Before my trip to Sardinia I heard about friends who spent a middle four-digit amount on their annual holiday in Sardinia. Regularly – year after year. But this is not my goal and I was already sure before the trip that it could be cheaper. It's not always easy, but if you follow my tips, you should be able to spend a great holiday in Sardinia that doesn't exceed your budget.
1st trip in the low season to Sardinia
In July and August every beach is probably full and holiday homes expensive. Sure, it's the peak holiday season in Europe. Visit Sardinia in March, April, May, June, September or October. Then it's not a holiday and you'll find lonely bays everywhere and surely get a table in the restaurant.
The beaches are empty in May and June and hardly visited. Only on weekends do residents from Cagliari come to Villasimius to relax on the beach. Nevertheless, there is always an empty bay.
Fly directly to Cagliari or come by car
The good thing about Sardinia is that it can be reached quite quickly and cheaply by car and ferry. Especially from southern Germany this is a popular way to get to Sardinia.
There are also flights – depending on season and airline chaos – quite cheap. Sardinia itself even has three airports: Olbia in the northeast, Cagliari in the south and Alghero in the northwest. Olbia and Alghero are actually only approached by Alitalia cheap airlines like Ryanair. My tip: Book a flight directly to Cagliari in the south. Direct flights from Germany to Air Berlin Chaos are offered by Eurowings, for example.
I travelled with Eurowings from Stuttgart to Cagliari. Skyscanner, kiwi.com and Momondo are flight search engines where I always look for suitable flights and compare prices. This sometimes takes a while, but is definitely worth it.
Go on a day trip to Cagliari
Cagliari is located in the south of the island and literally "beyond Africa". Tunis (Tunisia) is closer than Rome or Naples. About one third of the inhabitants of Sardinia live here. As the cultural centre of the island, you should explore the Castello quarter with its narrow streets. Also the Via Roma at the harbour with many restaurants, trattorias and cafés are worth a visit. Sometimes the one or other luxury yacht or like us a sailing ship lies in the harbour.
The capital is perfect for a day trip. Ideally, you should let your holiday come to an end here. In the evening enjoy the last evening in a great restaurant in the old town with a view of Cagliari. Before going back to Germany, Austria or Switzerland the next day. More tips for Cagliari will follow, because I had the luck to walk with a local through the city.
Prices for B&B are very low and are in the middle of the old town Castello (We lived in the Art Guest House for 68 €/night between port and Castello).